Mind & Body
mind |noun| = the element, part, substance, or process that reasons, thinks, feels, wills, perceives, judges, etc.
body |noun| = the physical structure and material substance of an animal or plant.
Let's train both to be well!
Get your body moving and your mind in optimal capacity with StrongFit's variety of mind and body fitness classes. From our high-intensity boxing classes packed with punches to our vinyasa yoga to put your mind at ease, we have the right class for every StrongFit Member.
Our Instructors are the best in the industry, so you can be sure you will receive results-oriented services. Connect with other StrongFit Members to achieve your health & fitness goals in a team atmosphere and allow our Instructors to do what they do best, help you get there!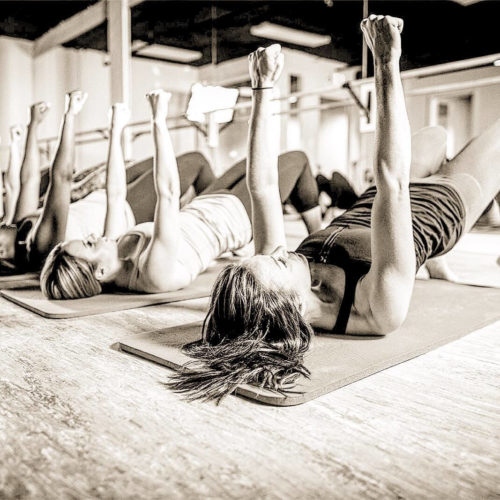 Barré
What is Barré? As much as we all like a good cocktail, this class will not be teaching you the latest in mixology. Instead, barré mixes elements of yoga, dance & pilates with classic low impact workout moves. It focuses on small high rep isometric movements to lengthen, strengthen, sculpt and tone muscles. Classes challenge the body to move in multiple planes of motion. This means increased balance, flexibility and strength. Equipment such as light weights and resistance bands are used to enhance intensity. Barré is a total body workout: arms, shoulders, legs, back, glutes, core, abs…..all will be targeted in one workout. While barré is high intensity, it is very low impact, which means that you'll get a high-intensity workout without putting undue stress on your joints. You don't need to look like a ballerina or even know a thing about ballet to do barré. Every shape and size are welcome, and just like anything you undertake, you will learn progressively.  We keep the class size small at StrongFit allowing us to address Client's specific goal areas and teach you how to modify elements of the workout up or down a notch. Beginners will gain confidence and strength at their own pace and barré regulars can up the level of their workout all within the same class. Instructors are constantly modifying their class repertoire so expect different challenges every time!
Hatha Yoga
Prepared to be Zenned out after this hour long class.  Hatha starts with a slow flow before moving into floor poses with the assistance of blocks and bolsters. The primary focus calls for relaxation and improving flexibility. The Hatha form of yoga is gentle enough for all experience levels.  Don't be surprised if our Instructor has to wake you up at the end.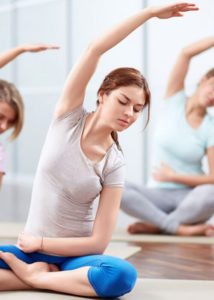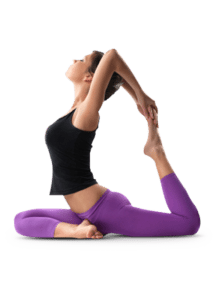 Vinyasa Yoga
Our teacher will lead the Vinyasa class in a way that flows from one pose to the next without stopping to talk about the finer points of each pose. That way, you leave with a good workout as well as a yoga experience. If you're new to yoga, it is a good idea to take a few classes in a slower style of yoga first to get a feel for the poses. Vinyasa flow is really an umbrella term for many other styles.
Achieve Your Fitness Goals
We are ready to help you. Are you ready to make a change?